Do Online Payday Loans Check Your Credit?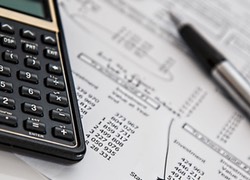 You are probably wondering whether online payday loans check your credit - the truth is they can do it, but the good news is that bad credit is not an automatic disqualifier!
Don't shy away from payday loans if you have bad credit
You may be put off from applying for payday loans because you believe your poor credit score will get your rejected - preventing you from borrowing the money you need in order to get your financial circumstances back on track.
We've been there, and we know what it's like to be turned away from the bank and other traditional lenders without even a fair assessment.
The lenders in our network are different.
Yes they may carry out a credit check (in fact sites that promise otherwise are probably being misleading), however this check will not necessarily be with the big 3 bureaus and you will not be automatically rejected based on your score.
Many other factors are considered, such as your employment status, level of income and other personal details provided to the lender.
They understand that many people struggle every now and then with money, and in order to sort things out, a little bit of extra cash is often needed, regardless of problems you've had in the past.
So how does it work?
At ElcLoans we operate a convenient loan matching service, supplying your details to a network of more than 100 payday lenders, so you never have to waste time applying one by one.
If you are matched with one of these lenders they reserve the right to perform a credit check to verify your identity and check your score, but your whole application will be fairly assessed before a decision is made.
Sometimes they will only perform what is known as a 'soft' inquiry, which has no impact on your credit report at all.
If a 'hard' inquiry is carried out it might slightly lower your score and leave a search record, informing other lenders that you recently applied for credit.
Good News:
The impact is negligible and only temporary. In fact as soon as you pay the loan back (no more than 30 days later), you will have a better credit score than prior to taking out the loan!
In order to request a payday loan, you need to be over the age of 18 years old, have a bank account and a source of income.
As long as you have these three things, you will be able to submit your details via our loan request form. The bank account will be used by the lender to pay the loan into and to take the repayment, and your income details help the lender decide if the amount you requested is feasible (they may make you an offer with a smaller amount).
Another great thing about our system is you are not required to fill out the stacks of paperwork usually associated with loan applications.
We use one simple web form and if matched you're directed to the lender's page where you may only need to share a few more details.
This means that you can quickly apply for the money that you need in an emergency. You could even see the cash in your account in as fast as one working day!
Paying the loan back is as easy as getting your pay check
While you're low on money our lenders will give you some breathing room, and they'll only ask for it back when you are paid at the end of the month. You can use the money from the payday loan for your personal bills or some little extra luxuries - it's entirely up to you and you don't even have to provide a reason.
On the agreed upon date the repayment is taken in one lump sum along with a single finance charge, from your designated bank account. This saves you from writing a check or making a manual bank transfer, but it does mean the money has to be there, so double check the date you receive your wages before committing with a lender.
The flexibility of payday loans is another thing which has made them so popular with our customers.
Whether you're 30 days away from your next payday or you're just a couple of days from receiving your next pay check, our lenders can lend you the money that you need whenever you need it.
When you apply for the loan, you'll be asked how much you need to borrow.
This will then be included in the terms and conditions of your loan, and you'll be given a copy of these for your records prior to signing the contract.
Payday loans are also a great way of building your credit score.
If you have a poor credit score, you probably won't be able to qualify for credit cards and bank loans, but you stand a good chance of being approved by a lender in our network. Pay the loan back on time and you'll improve your credit score, giving a sign to other lenders that you are trustworthy and can meet your obligations.